INTRODUCING UNITED STANDARD
United Standard began in 2015, on the pulse of a city undergoing a fashion renaissance: Milan. Combining the aggressively casual, sportswear focused aesthetic of contemporary youth culture with highly technical materials and some old-fashioned Milanese refinement, United Standard are subverting expectations on all sides, with pieces that seem familiar, but offer a fresh perspective. The brand's modus operandi is pretty different from the hyper-online execution of its competitors, presenting a website that looks like something straight from the '90s, with purposely misplaced graphics and images that make the webpage look like a Geocities website.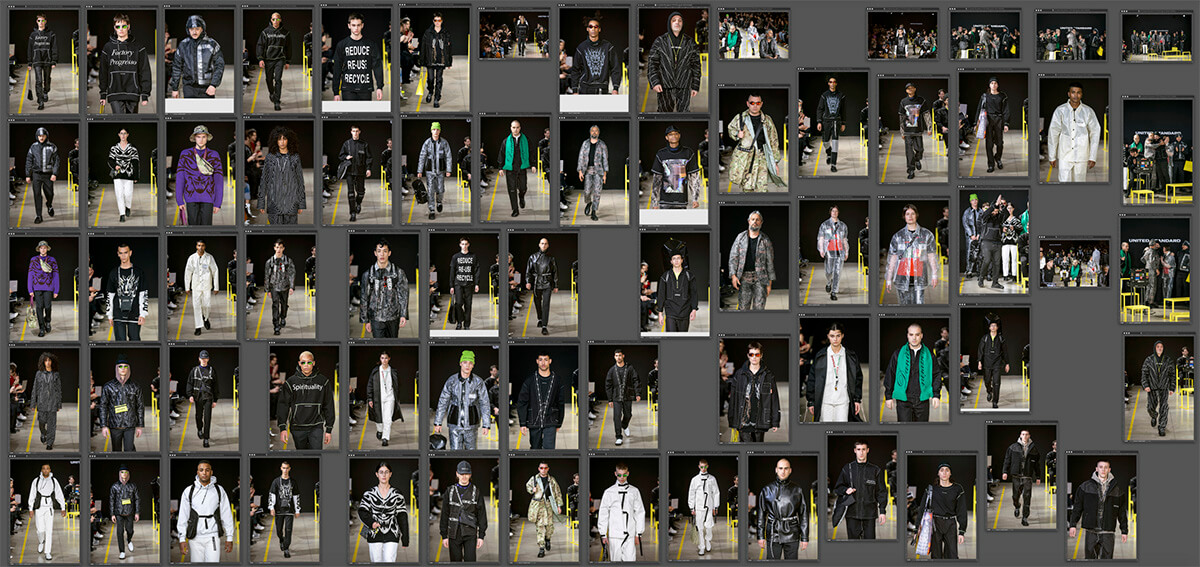 AW19 "FACTORY PROGRESSO"
'Imagine a rave party in a factory in Italy where there are people making cars and at the same time there are all these lasers,' said Giorgio Di Salvo, who, for his first official show, "Factory Progresso," sought to show the technical streetwear DNA of the brand but also a concept.
Di Salvo focused on simple boxy shapes in industrial materials, with the designer adding details like drawstrings at the ankle and patch pockets and collars in black rubber. And also a more approachable was the streetwear in BMX