PUMA x MICHAEL LAU
The godfather of urban vinyl takes on the classic Suede.
The Suede hit the scene in 1968 and has been changing the game ever since. From the courts to the curbs, from '80s b-boys to today's hustlers, it's been worn by the icons of every generation – and it's stayed classic through it all. Its style? Legendary. Its attitude? Unwavering. The Suede is for all time.
In honor of the Suede's 50th anniversary, PUMA is releasing exclusive Suedes over the course of the year. Our collaborators: the legends of the music world, the streets, the fashion industry, and pop culture.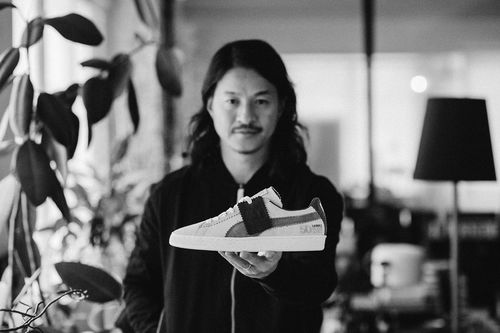 The godfather of urban vinyl toys, Hong Kong artist Michael Lau is renowned for his collectible designer toy figures and graffiti-style illustrations. Bold and distinctive, his work bridges the gap between street culture and fine art, and it's had an impact on everything from American hip-hop culture to international toy manufacturers. His take on the PUMA Suede appears in sleek grayscale, with asymmetrical colorblocking and Chinese characters at the tongue and heel.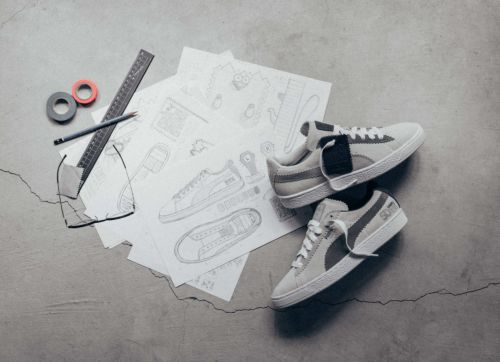 The PUMA x Michael Lau "SAMPLE SUEDE" drops January 20th in select sneaker retailers worldwide.