CONVERSE ONE STAR | ULTIMATE STYLE ICON
–
The Converse One Star was originally released in 1974 as a basketball sneaker, but it wasn't until the early '90s that the One Star resurgence began and it gained its cult status. According to Gary Warnett, copywriter and the unofficial font of all streetwear knowledge, Japanese vintage collectors of the late '80s and early '90s were responsible. Against the backdrop of "attention-grabbing" footwear tech, these collectors and other proto-"cool hunters" searched across thrift stores and boutiques on the look out for 'vintage' styles, including the ultimate rarity: the One Star (originally called the All Star when it debuted in the '70s).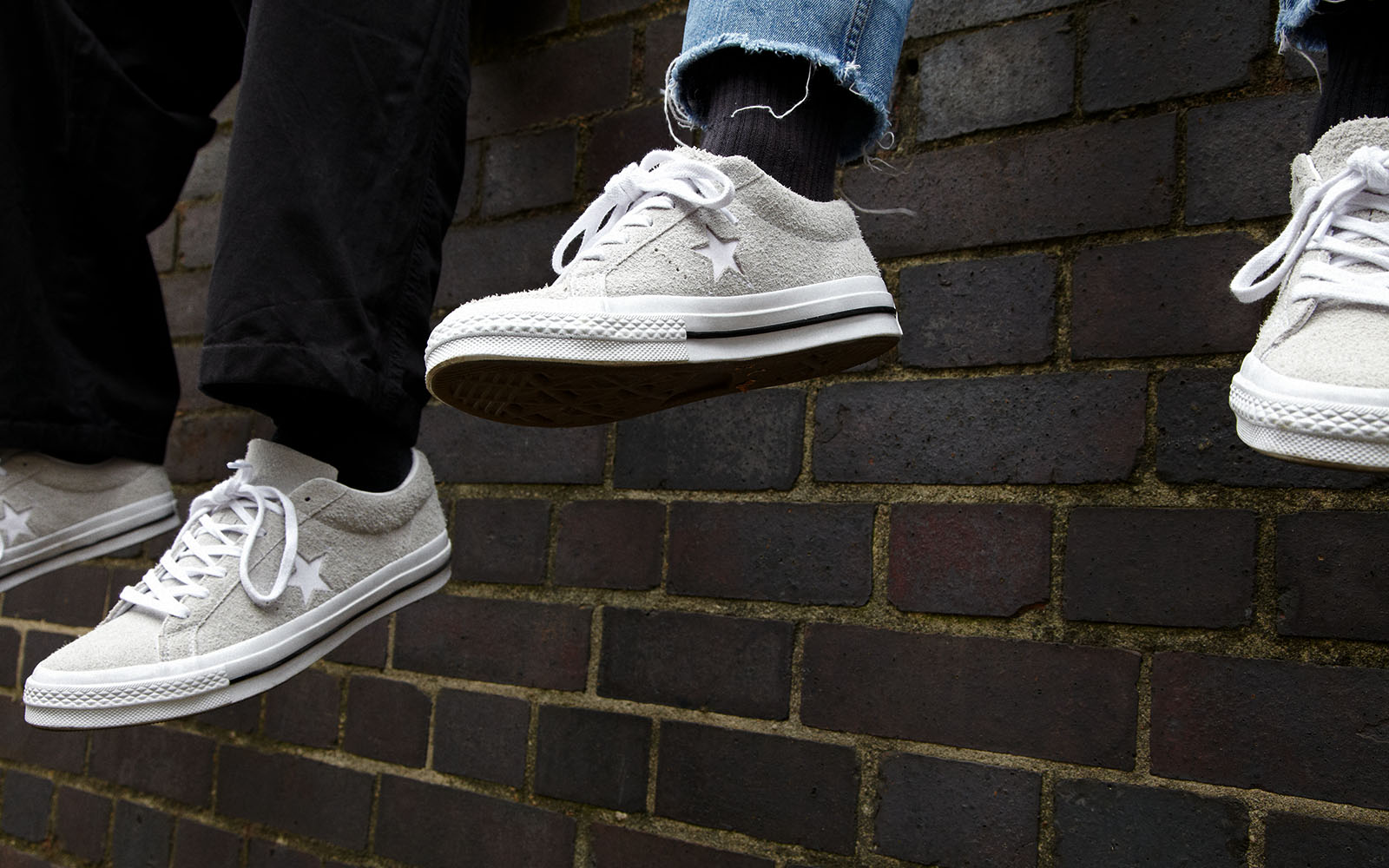 The result was a new set of Converse One Stars, relaunched in 1993 and renamed after the single bold star on its flank. The sneaker was immediately picked-up by skate magazines such as the bible that is Thrasher mag, with its easy design and relative obscurity making it the perfect subculture shoe. This fell at the same time grunge was its height, with Kurt Cobain a noted fan of the silhouette. Appearing on the feet of skate and grunge icons alike helped the One Star become a key alternative style reference of the '90s.
After a period of relative quiet, the Converse One Star is back once again. Supreme's 2014 film Cherry, starring Converse team riders Elsesser and Pablo, had a similar effect to Mouse back in the day, establishing the One Star's skater narrative in stone. And with last year's original One Star re-emerging in four OG colorways, the sneaker planted itself firmly within the streetwear camp, too. Sage Elsesser's own leather Converse Cons One Star CC Pro from January this year (arguably one of this year's strongest silhouettes to sneak under our radars) has been immediately adopted by both skaters and streetwear heads.