FALL –WINTER 2020: MAHARISHI
Keeping up with the tradition of blending Eastern and Western silhouettes, London- based brand Maharishi presents a collection heavily inspired by the atmosphere of the WWII. This time WWII Sukajan jackets are the stars of this drop: Souvenir Dragon.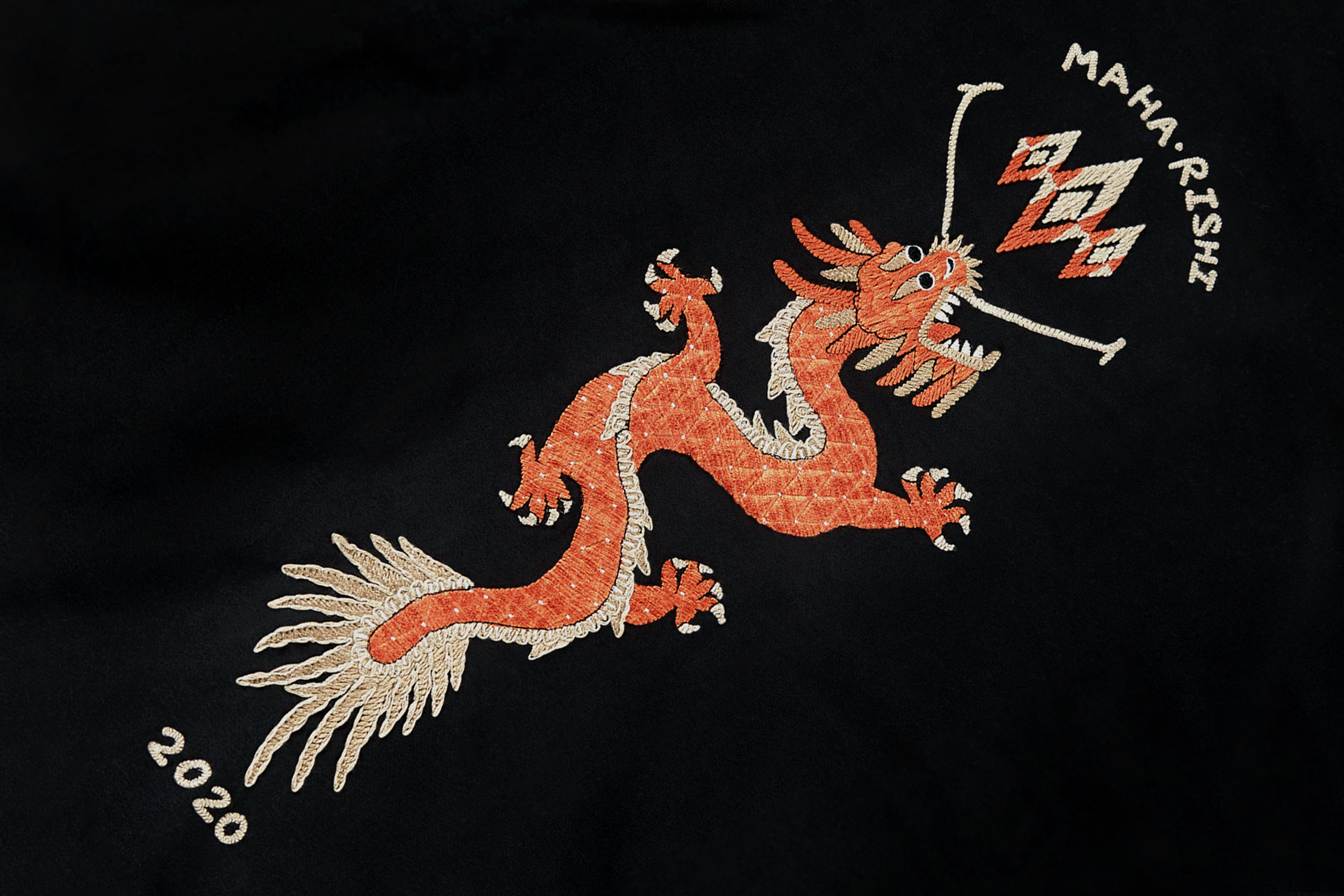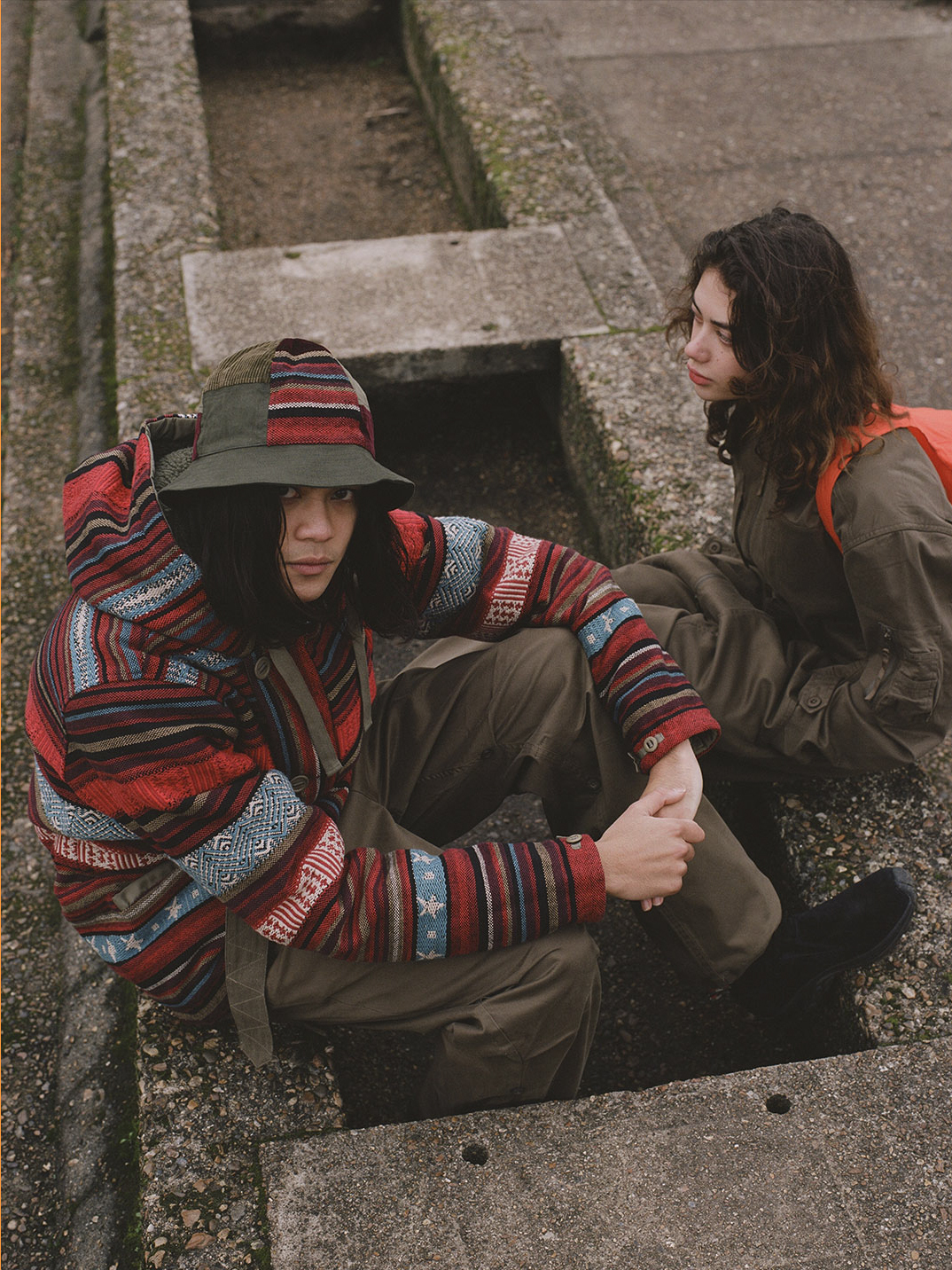 Utility vests, M65 cargo pants, and other similar military gear, designed at first to avoid individualism, take a twist embracing a more humanized and sensitive approach. This Fall Winter 2020 Maharishi mixes impressive embroidery, along with South American artworks putting together the classic Ascending Dragon onto Original Snopants, jackets, vests, and silk shirts.
This Fall/Winter 2020 capsule, finds inspiration from the traditional designs of New Mexican Chimayo woven textiles, as well as another type of South American artwork. The fabrics used in this collection include vegetable-dyed eco twill made in Japan, from recovered cotton waste. Summed up to this, an eco-conscious blend of cotton and lyocell —where the wood pulp is transformed into cellulosic fibers.