New brand unlocked:
THEROOM presents TELFAR
Back in 2005 Liberian-American designer Telfar Clemens launched his own 100% unisex fashion label: TELFAR. The now 15-year old brand has always been favored by a sociopolitical progressive mind and racially diverse set – once historically ignored by the fashion industry.
Winner of the Vogue Fashion Fund award in 2016, Telfar has established himself as a very important character in the New York fashion panorama. This NY based brand pops out from the market by its unique designs, taking into account the principles of simplicity and comfortable sportswear.
Telfar doesn't just speak to its customers, it roars. Its identity is cemented in the motto "NOT FOR YOU — FOR EVERYONE." The brand's artistic director, Babak Radboy, described the dedicated Telfar customer as a "Black-adjacent, queer-adjacent" person whose absence was notable in the world of fashion advertising until recently, according to The New Yorker.
As a proud Black-owned business, Telfar has made its way into the stylistic imagination of mainstream fashion thanks to the fervent support of the Black and queer communities that the brand resonates with.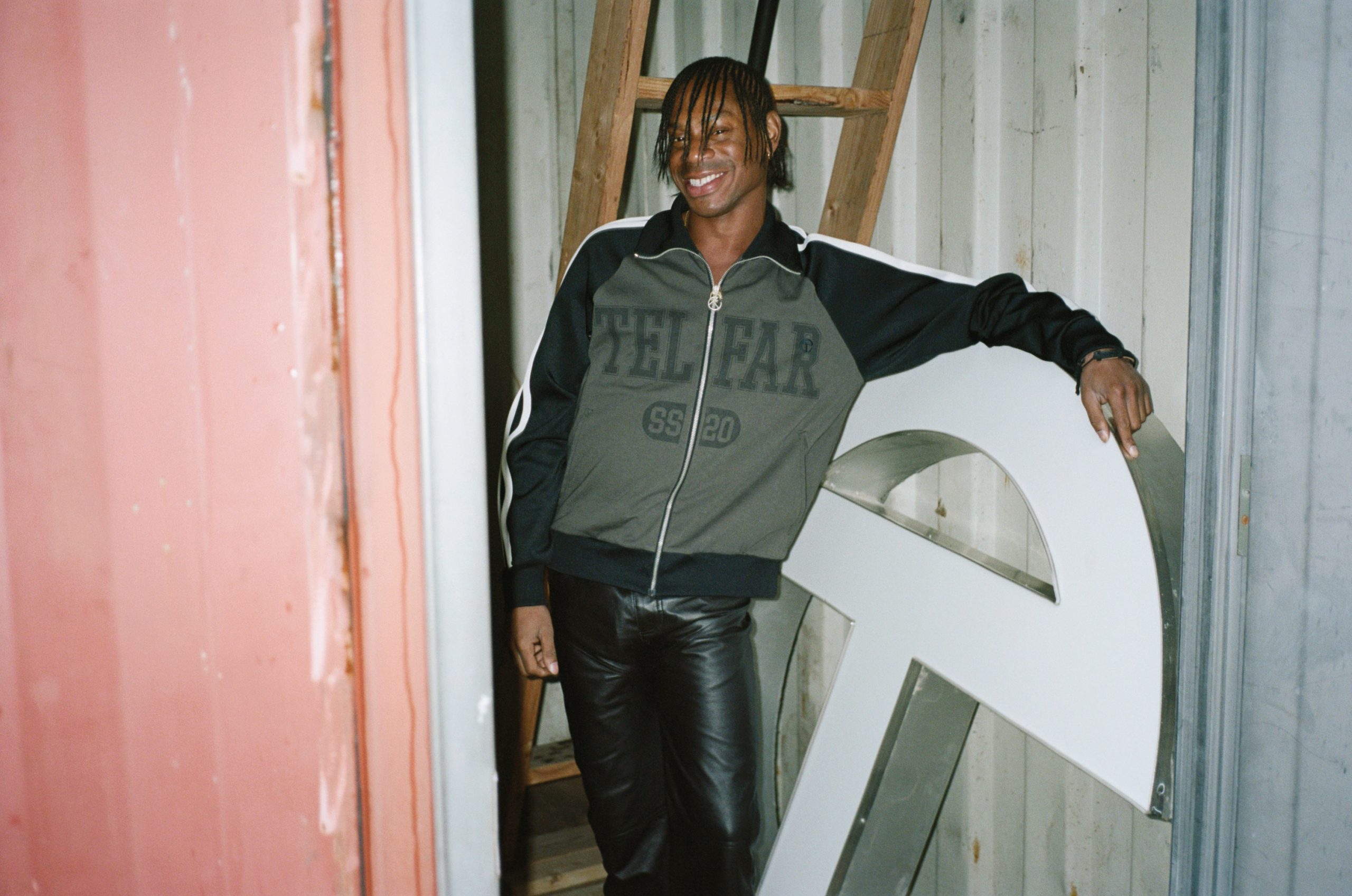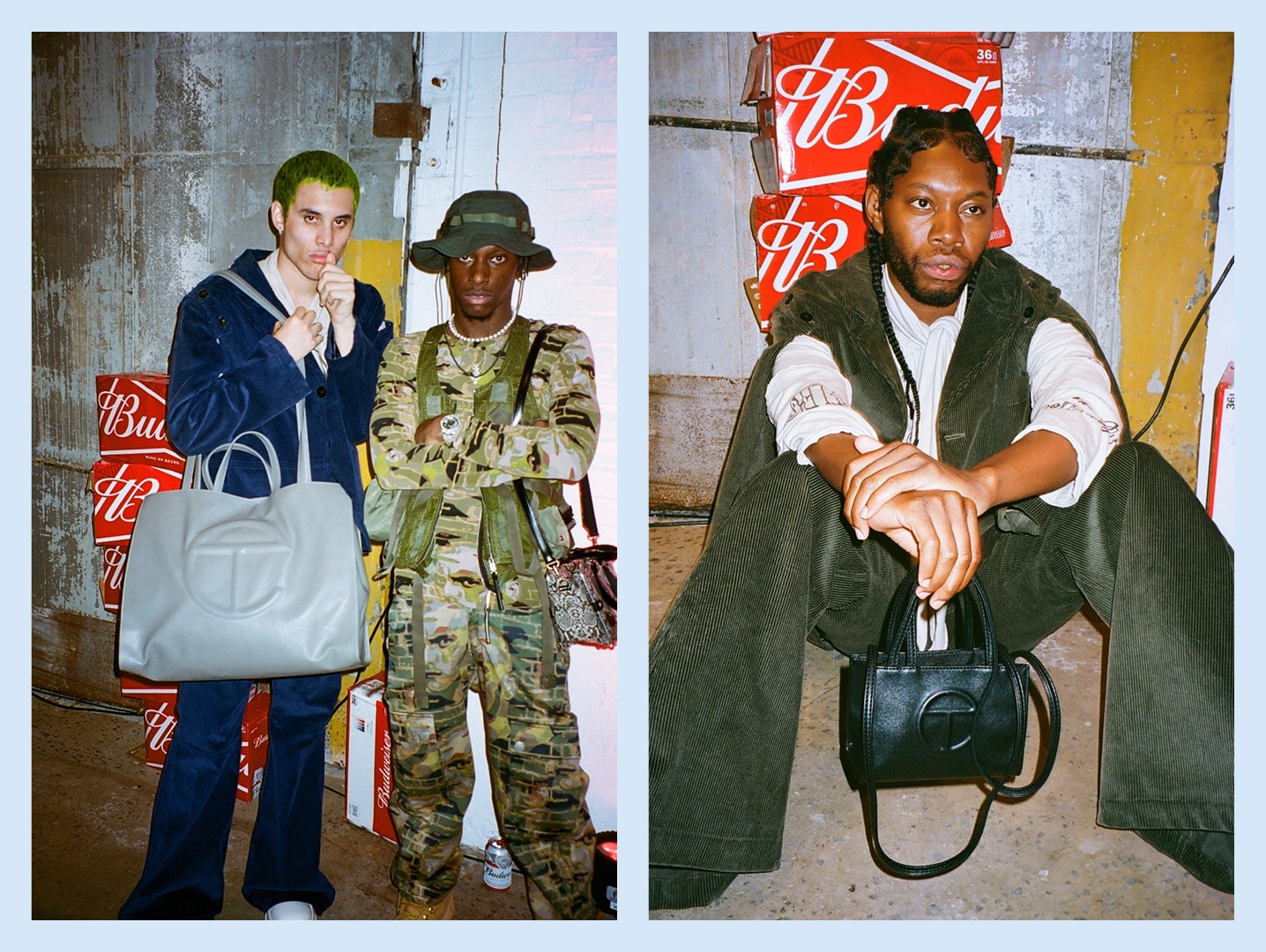 Ever heard of the brand? Maybe about their key piece accessory?
Telfar shopping bags have been around since 2014, but the past few years have given it a major online blowout, making them a basic have-to-have item. Made from 100% vegan leather, the shopper bags feature Telfar's embossed TC logo and come in three different sizes and many different colors: black, tan, white, dark olive, oxblood, navy, yellow, cream, grey, bubblegum pink among others.
The bags are notable for their adaptability, and feature straps and handles which means they work for both formal and functional uses). But, more fittingly in an era of social media, the s0-called "Bushwick Birkin" has come to indicate wider representation in a largely white-dominated fashion world and has been described by Telfar Clemens as "genderless, democratic, and transformative."
The rise of the Telfar bag speaks to an overall trend towards the democratization of fashion. Publications like Essence have posited that the bag is the "millennial Birkin," based on its instantly recognizable design and status symbol cachet. But what those claims fail to acknowledge is how Telfar's Shopping Bag actively pushes against that very notion.
For Clemens and his business partner Babak Radboy, 15 years of hard work, patience, and dedication to their core values were finally starting to pay off. In 2019, the label generated more than $2 million in revenue, up from $102,000 in 2016, mostly due to sales of the bag.
Apart from its signature bags, Telfar also sells monogrammed CT hats, belts, jewelry, and recently launched a line of durags. In 2017, Telfar also designed the unisex uniforms for fast-food chain White Castle, a brand that Clemens has fond memories of from his youth. For this Fall/ Winter 2020 collection, the designer inspired himself in The Renaissance. Celebrating the presentation of his runway show in Florence at Pitti Como, Telfar couldn't imagine a better topic to represent this season's looks.